Hey friends! After my post last month on My Favorite Kitchen Tools, I'm back today with another list of product recommendations that even more of you have asked about over the years. Because as we all know, these incredibly important helpers in our kitchens, they're a bigger (and sometimes riskier) investment, and it can be hard (and hella confusing) to know which models are actually the best ones to choose.
So yep, we're talking about the wonderful world of small kitchen appliances today.
As someone who has slowly built up my kitchen gear over the years, starting with garage sale purchases, then bumping up to entry-level products at Target, and then slowly saving and investing in the models and brands I really wanted, I will be the first to say that I'm a big believer in starting with the basics that you can afford. Don't feel pressured to splurge on top-of-the-line everything! The small kitchen appliances industry is getting better and more high-tech and more affordable by the day, so even entry-level products are much more reliable than they used to be. But that said, whenever you can save up and invest in a really solid model of a product that you use often (<– that's the key, only invest in what you genuinely use often), chances are that the product will last much longer and be a better use of your funds in the end. I suppose that goes with any big purchases in life, but you know, just sayin' that it goes for the kitchen world too.
That said, one of the random perks of food blogging is that I'm often getting sent small kitchen appliances to try out, and I'm always poking around in other friends' kitchens too, so I actually feel like I have a fair amount of experience now with a wide range of products. And more and more cool ones seem to keep hitting the market daily! But today, I want to share with you about the 10 products that I have actually kept and use regularly. Some of those are more top-of-the-line models, some are much more moderately-priced, but I have included alternatively priced and branded product recommendations for each item either way. (Also, just wanted to mention that all of those are affiliate links, which keep store prices exactly the same for you, but give this blog a small commission for referring you there. Win-win!)
So I hope this is helpful! And hey — if you have some small appliances at home that you absolutely love and recommend, please mention those in the comments below. I tend to always shop for appliances via reviews anyway, so the more we all can share, the better. Enjoy!
My 4 Favorite Small Kitchen Appliances
1. FOOD PROCESSOR
My Model: Magimix 14-Cup Food Processor
Why I Love It: I've owned a few food processors over the years (all of which have eventually died on me). But I have been using this Magimix constantly for the past four years, and absolutely love it. For those of you unfamiliar with the brand, Magimix was actually the original pioneer of the food processor back in France in 1971, and interestingly, the design of their models has hardly changed over time…because it totally didn't need to. These machines are freaking workhorses, and with a 30-year motor warranty, they're clearly built to last.
I love this model especially because it's quiet, the design is simple and sleek, it comes with a great selection of attachments (mini blade, main blade, egg whisk, dough blade, 2mm slicing disk, 2mm grating disk, 4mm slicing disk, 4mm grating disk, blendermix attachment), 3 sizes of bowls (main, midi and mini), and it is super powerful. I use it for everything from traditional chopping and pureeing, to making nut butters, grating blocks of cheese, making bread crumbs, mixing pie crusts, grinding meat, and more.
It's definitely the most-used small appliance in my kitchen, and if you love to cook, I really think it's worth it to invest in a good one when you can. (<– And a good-sized one. After using a tiny 4-cup food processor for years, which hardly fit most recipes, I would highly recommend starting with at least a 7- or 8-cup food processor if it's in your budget.) And definitely choose one with a good warranty.
2. STAND MIXER
Why I Love It: There's a reason why KitchenAid has had a corner on this market for so long — their stand mixers are beautiful and strong and built to last. I received my first one (a 4.5-quart tilt head stand mixer) as a housewarming present from my parents when I first graduated college, and then later upgraded to this 6-quart stand mixer a few years ago. And I use it regularly to make everything from cookie and pizza and bread dough, to stirring up energy bites, to mixing cake and brownie batters, to whipping cream (and vegan coconut cream!), and more. And even with tons of use, the motor in my stand mixer continues to perform like a champ, and the mixer itself still looks lovely on my countertop. I also love all of the color options that KitchenAid offers, and dig all of the attachments you can now purchase to go with them (see below).
That said, if you aren't much of a regular baker or don't use a mixer often, I wouldn't recommend investing in a big stand mixer. They're not cheap, and they're heavy to lift, and take up quite a bit of counter space. So if you're not going to use one regularly, I would invest elsewhere.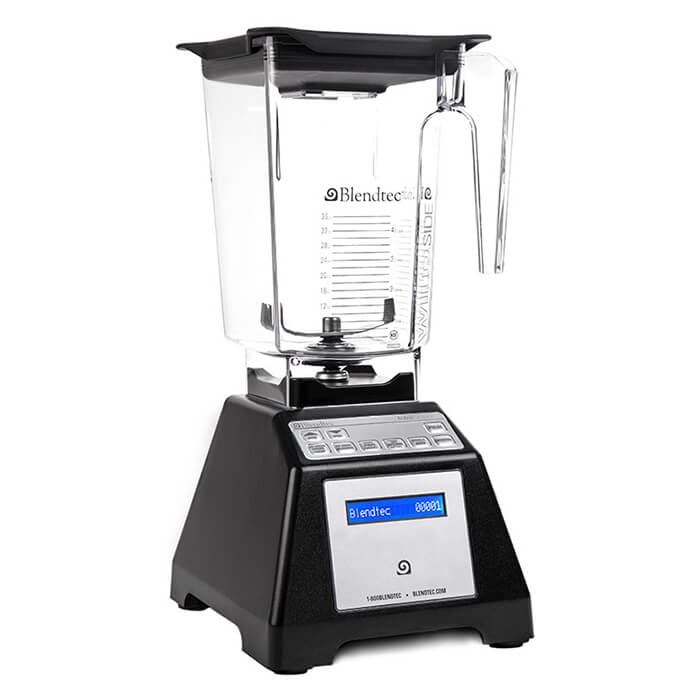 3. BLENDER
My Model: Blendtec Total Blender Classic Wild Side
Why I Love It: I also upgraded from a traditional blender to a high-powered blender a few years ago. And if you also happen to use a blender regularly, I would recommend doing the same if it's in your budget. But, if you only use a blender occasionally, I'd say the high-powered blender isn't worth it, and would encourage you to check out the recommendations below.
That said, I really do love my Blendtec. It's super-powerful and cuts through ice and big chunks of frozen fruit like nobody's business. And I really love the various mini jars that you can purchase (see below) when you're just making small batches of things. Plus, it's dishwasher-friendly and comes with a stellar warranty, just in case. I use mine regularly to make smoothies, frozen cocktails, pancake and crepe batter, salsa, pureed soups, and more. Unfortunately the blender I have is no longer made, but you can check out the current comparable.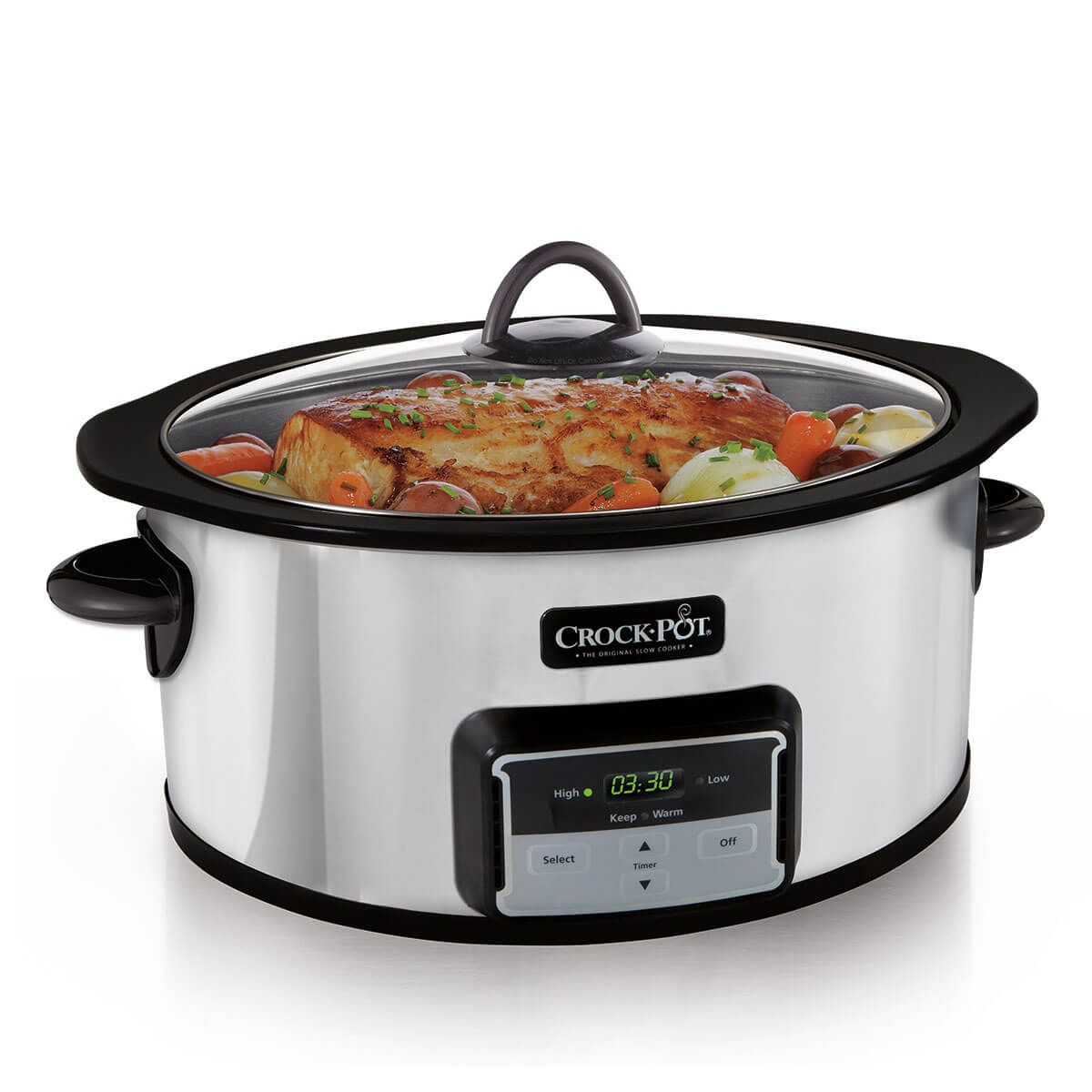 4. SLOW COOKER
My Model: Crock Pot 6-Quart Slow Cooker with Stovetop-Safe Cooking Pot
Why I Love It: Any of you who read this blog regularly know that how much I ♥♥♥♥♥ slow cooking. (Just check out our slow cooker recipe archives to see why!) I also happen to be obsessed with testing out new slow cookers whenever brands offer me the chance, so I've weirdly had lots of slow cookers come through my kitchen. That said, only two slow cookers remain in my kitchen now that I absolutely love — this super basic 3-Quart Crock Pot that gets the job done for smaller recipes, and this model (shown above) that I use probably 90% of the time. It offers some simple digital programming so that you can set it and forget about it. But the feature I love most is that the cooking pot can be removed and used on the stove before or after slow-cooking with it. So if you need to sear some meat, or saute some onions or garlic, or reduce some juices after they have been slow cooking into a gravy, this slow cooker literally turns just about any recipe into a genuine one-pot meal. And of course, I also love that the cooking pot is dishwasher-safe. Definitely my favorite slow cooker I've owned to date! (Although I'm sure I'll keep trying new one.
Conclusion
All small kitchen will help you to make thing easier and faster and you can buy any product or stand mixer grinder online and don't forget to share your favorite Small Kitchen Appliances for more information you can check our more articles.